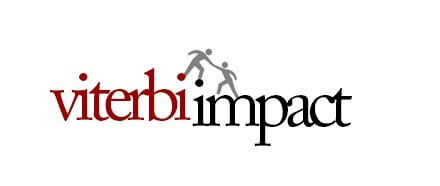 The Viterbi Impact Program (VIP) connects Viterbi students with the LA community.
Viterbi Impact volunteers are Viterbi engineering students committed to a semester, or more, of volunteering through the K-12 STEM Center and local community organizations.
The Fall 2022 recruitment cycle has ended.
Contact Noe Mora at nmora@usc.edu if you are interested in learning more about the Viterbi Impact Program.
JOIN OUR VOLUNTEER LISTSERVE!
---
---
VIP connects students to service opportunities through the K-12 STEM Center and local community organizations. The Viterbi Impact Program is a central location for students to find volunteer opportunities and reflect on the impact of their service.
Viterbi Impact Program Components
---
When applying to the Viterbi Impact Program you will be asked to rank your preference for service pathways. We will use this information to match you with a service project. Please note that your preferred pathway is not guaranteed. 
Viterbi Impact Program participants attend workshops to focus on personal and professional development in the aim to achieve positive community engagement outcomes.
Reflective Writing Exercises
Viterbi Impact Volunteers will engage in reflective writing to process their service experiences and make connections between engineering and societal issues. Reflection is a cornerstone of the service experience and volunteers are highly encouraged to embrace the idea that "We do not learn from experience, we learn from reflecting on our experience (Dewey, 1966)." To learn more about the value of reflective writing, please view this reflection toolkit.
The VIP Coordinator will host open office hours and/or schedule appointments for students to discuss their experience, progress, and potential challenges at their service site.
Viterbi Impact is a community, our social is a way to further solidify the bonds between volunteers while having fun at a local attraction.
End of the Semester Celebration
It's a time to celebrate each volunteer's accomplishments and personal growth.
Frequently Asked Questions
Published on November 21st, 2016
Last updated on March 20th, 2023